The Knights Look to Rebound in 2022
Last year, the Farmington High School boys basketball team won 11 games, but was a first round knockout in district playoffs. Sitting with head coach Garrett Callahan after the season, it was easy to tell that he felt equally unsatisfied. This year, as new players take on bigger roles, they are hoping for a bounceback season, and a strong young team, shows signs of a promising future for this program. The excitement for the start of a new era is evident in Callahan's eyes as we sit alone discussing the team's potential. On November 15th, they hosted their first inter-squad competition in their annual pre-season jamboree, where the team looked dangerous despite some sloppy mistakes stemming from a less experienced squad. Now in his 2nd year as head coach, Callahan was encouraged by his team's performance.
"The jamboree went pretty well…I thought if we competed and worked hard and seemed like we were in each game, then that would be a success for us, and I definitely think that that happened. I thought we played pretty well, and like I said, I didn't have any expectations going in but now I feel like I can have pretty high expectations going forward as we go into our tournament to start the year."
The ever-electrifying home opener is scheduled for December 9th. Until then, Callahan continues to work out kinks and improve his team.
"Callahan has been doing a great job allowing the team to get into the gym and shoot and making practice more competitive," says senior and small forward Justus Boyer.
The coaching staff has targeted certain areas that are in need of improvement, namely limiting turnovers and closing out (limiting the amount of space an offensive opponent had to dribble, shoot, or drive). Callahan remarks that he was pleased with the team's shooting, and the overall defensive effort in the jamboree.
"We changed our defensive style a little bit this year. So watching how we rotate and do things on that end is always fun. We had good ball movement and attack the rim hard, just a lot of a lot of things I like to watch from them."
Physically, The team is taller than in previous years, and looks to be aggressive on offense with a nice combination of speed and size. Boyer is encouraged from early practice sessions, and appears confident in the team's ability.
"Everyone can score, we're an athletic team this year, and our team chemistry is really high compared to last year," he says.
Callahan backs up these statements with a similar diagnosis of the team's aesthetics.
"We're a little bit bigger than we were last year. And I feel like one of our other big strengths is that we have a lot of kids that can shoot it from the outside… I think we can also play fast if that's what is needed from us, so I think it'll be a fun year. (it'll) be fun to change things up sometimes. And let's see how these guys adjust and grow and learn for the future too."
The team is also much younger this year than it typically has been, with only two seniors suiting up for the varsity squad, and an abundance of Juniors and Sophomores. Callahan's plan is to build for the future around these young guys.
Callahan still has big plans for the team this year, however. He says his main goals are to "win as many games as possible," and "improve every day and keep getting better." As the season kicked off yesterday, the team faced its biggest test yet, as they were seeded last of all the team's competing in the Sullivan tournament. The team is not discouraged, however, and is using their ranking as motivation to show that they carry more skill than they have been given credit for. "It would be really good to come and win that tournament after all the negative things said about our team this year. Everyone on the team has a chip on their shoulder so it should make the season so much better," says Boyer. Warranted or not, the negativity surrounding this team has been swirling following the loss of six major leaders on the team from last year. The Knights are prepared to show everyone what they are capable of.
Leave a Comment
About the Contributor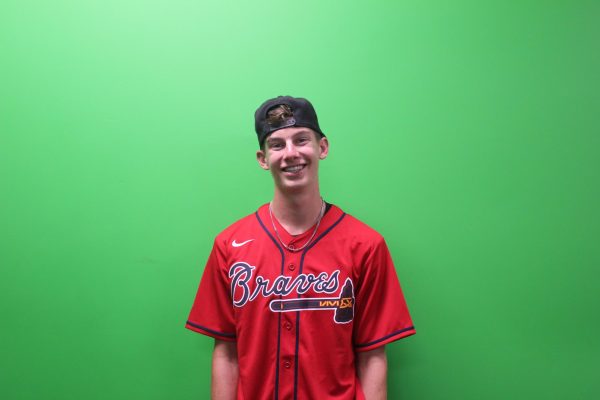 Jace Denison, TV Staff
What's up FHS! I'm Jace Denison, a senior and co-director of BKTV. I have been reporting for BKTV for 4 years. I also serve as an anchor and news reporter...