FBLA 2022
Farmington High School FBLA is in action! FBLA is a club here at FHS that allows students to help out their community and themselves through participating in national projects such as March of Dimes, Dollars for Disaster, and Show me Hunger.
There are multiple conferences during the year for FBLA that allow members to network with different people from around the world, as well as others in their community. The goal of FBLA is to spark up self growth in members and inculcate strong morals for the future business leaders of America.
The first club meeting was held September 23, 2022 during Seminar. The meeting introduced the club leaders and advisors, and also gave potential members an insight into some of the activities FBLA will be participating in during the school year.
Students also had the opportunity to join the club's google classroom and grab an envelope for the club fee. The club admission fee will cover expenses such as traveling for field trips, competitions, and t-shirts.
Many students attended the meeting and are excited about FBLA. One attendee, Rachel Reeves (Freshman), is very optimistic about joining the club. "This is going to be an exciting year," she says. "I am thinking about signing up for the Business Battle. I can't wait to travel with the club and compete in various subjects!"
The FBLA Business Battle is an online testing tournament that involves a variety of subjects for club members to prepare for and practice for the levels of competition. The deadline for the sign-up was September 28, 2022. Good luck to participants!
Make sure to turn in your admission fee to an FBLA advisor before October 31!
This year will be a great year for FBLA!
Leave a Comment
About the Contributor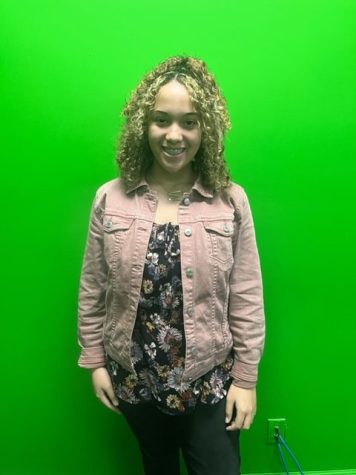 Mady Washington, Journalism Staff
Hobbies: Swimming, reading, writing, and Sudoku
Spirit Animal: Owl
Theme Song: I Wanna Be Yours by Arctic Monkeys
Favorite Quote: "When they go low,...