BKLD 22
Lip Dub is a school based event and it is held once a year. This year's lip dub was held on March 25th, the last day of school before spring break! When students got to school they went straight to their seminar. Each seminar had been assigned a zone, theme, song, and each zone had been assigned senior leaders. Students remained in seminar until their zone was announced. Each seminar had an assigned hallway for each zone. Many decorative options such as signs, decorations, confetti, balloons, etc. were available for students to use in the video. You can find this year's lip dub video on the BKTV youtube channel. Once every zone had been filmed students headed back to their seminar until about noon, or when they were announced to leave. This year, once we left seminar it was a Blitz day, so when headed back to seminar, we'd grab our yellow wristband to participate. Students who had been placed on the ICU did not get a wristband and were not able to attend the blitz day. However, even if they were on the ICU, they still attended Lip Dub. If you want to watch this year's Lip Dub, it will be on the BKTV Studios youtube channel.
A lot goes into planning and producing big events like this. Maggie Killian states there's lots of preparation beforehand, such as picking out songs, themes, and finding the right routing in school. Like any other production of sorts, there is a possibility anything could go wrong. The camera could stop working or go dead, the speaker could stop working, and even worse, it could rain. Maggie states "thankfully, practice with the lead singers everyday the week leading up to the lipdub, so we have time to work out any problems." However, overall everything goes pretty smoothly. Compared to past years, this years lip dub was much bigger. As the years go by, Mrs. Southern and Mr. Campbell find more ways to make it even better than the last. Something else that makes production go by easier is the amount of kids in BKTV. This year about 8 more students became a part of BKTV and it made producing this and planning this much better and quicker. 2022 Lip Dub was super fun and we cannot wait for the next!
Leave a Comment
About the Contributor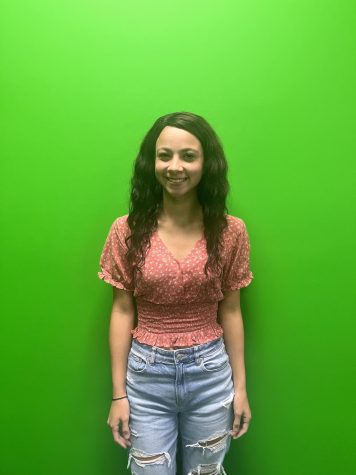 Tatyana Butler, Journalism Staff
Hobbies: Running, writing, and baking
Spirit Animal: Frog
Theme Song: American Idiot by Green Day
Favorite Quote: "If you want the rainbow, you have...