Dayton Boyd State Champ
Dayton Boyd has been doing wrestling since he was about 6 years old, that's about 12 years of his life doing this sport that he loves so much. He's 18 now and all his hard work through the years has paid off because he just won the state championships.
Dayton tried other sports when he was younger, football and tee-ball. When he tried wrestling for the first time though he immediately loved it so much more. He loved winning the metals on his own, instead of with a team. "I got my medal and I was like, I love this because like I did it on my own, wrestling is more of an individual sport. I didn't win it with a team like, I love that feeling." As he got older to the ages of 10 and 11 he started loving it even more he says, "I would just love getting on the mat and like brawling."
Aside from winning state, Dayton says his favorite memory with wrestling was the traveling and staying in hotel rooms. He says it was a really good bonding experience and a way to build friendships with members of the team that you maybe didn't know before. He says, "Everybody comes into one room and gets together. It's just like really a great bonding experience. Especially guys that you didn't even know before and new freshmen come in or a sophomore or junior wants to pop in there and be a part of the team you know."
Dayton has been to state several times in his wrestling career. Beginning with little league and all four years of high school. He even made it to the finals last year. All throughout the years he has met all kinds of new people everywhere he goes so when he got to state he already knew a lot of the people there, "like growing up I've always trained in the city, you know, like I've always trained in different places. So like all these big classes, and all these really good kids and stuff. I already know them all. So when I got to state I'm like, "Hey, what's up, I just caught up with everybody that I haven't seen since I was little."
Dayton Boyd has been working really hard for almost 12 years of his life and has now won the state championships. He did a great job and definitely deserves congratulations.
Leave a Comment
About the Contributor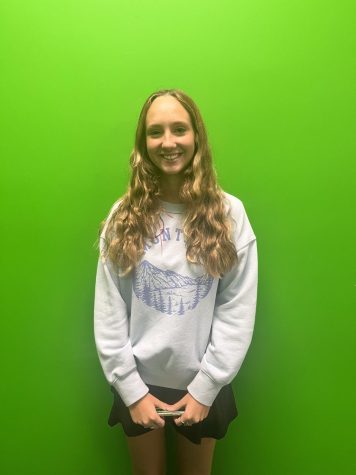 Kalei Davis, Journalism Staff
Hobbies: Tennis, FCCLA, and watching movies
Spirit Animal: Baby Koala
Theme Song: Happy by Pharrell Williams
Favorite Quote: "The only moment that...