Journey To The District Playoffs – Boys Basketball Season Recap
The FHS basketball team has finished its regular season, and last Saturday they finished their district playoffs. Despite losing to Festus in the tournament, the team had a great year with some great moments. I talked with seniors Ari Woodson, the starting small forward, and JP Ruble, shooting guard, about some of their favorite moments from the season.
They both recalled the first few practices of the season, as well as the opening Jamboree (tournament) as their favorites. "When the season started, and we played the jamboree, it was just super fun for me. We were kind of off to a slow start, but we were just picking things up in practice, beginning of the season, just grinding it out in practice." says Woodson. I asked Ruble about some of the obstacles they faced during the season; "We had a two week span where we played about six tough teams in two weeks. So we knew that it was gonna be a struggle because we needed to play really well to win those games. Unfortunately, we didn't play very well in those games. But like we talked to Coach, it happens." "You gotta push past that stuff." Woodson contributed. "(You'll have) bad games, but you just got to get them out of your head, just got to keep looking forward. They had some highs and lows this season, and ultimately finished the regular season with a record of 11-11, which their coach attributes to a tough schedule, but they pushed through and were able to keep their heads up.
I spoke with the head coach, Coach Callahan, about his favorite aspects of the team's play: "I really like our team fights, there's not been one game in that we've had this year where we've given up there's not been one game where we just layed down and let the other team roll over us. We fight hard every single night. I feel confident every night that we can show up and win and that's a good feeling as a coach."
Leave a Comment
About the Contributor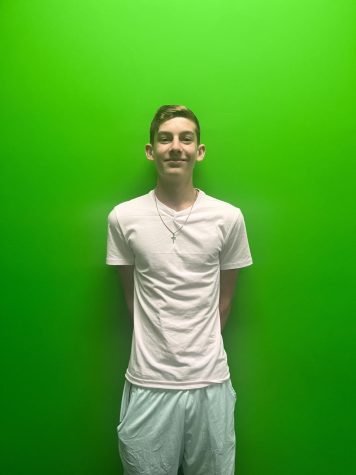 Jace Denison, Journalism & TV Staff
Hobbies: Playing and watching baseball, basketball, and football
Spirit Animal: Peacock
Theme Song: Nail Tech by Jack Harlow
Favorite Quote: "I have...