The Great Mask Debate
A mask mandate was issued for FHS starting on Monday, September 13th .  The wearing of masks has become a
controversial topic, as some students have seen this mandate as unnecessary, and even an intrusion of their rights. "I truly believe that you should have a choice." While others have said it is a step forward toward keeping the school open and safe. "It's a simple and easy thing we can do to keep from getting quarantined." School superintendent Mr. Matt Ruble gave his perspective on why this mandate was necessary:
"We attempted to begin school by strongly encouraging the wearing of masks at the beginning of the year. That resulted in over 200 students quarantined due to school contacts at the end of the second week so obviously, that didn't work very well." There are certainly students who agree with a mask mandate, including TJ Benoist. "Science has shown us that masks reduce the risk of people getting COVID and obviously we had so many quarantines at the start of the year, they also help keep us from getting quarantined and schools are so much easier when you're in person, you can't learn anything you're not here. And so, if a mask or a piece of cloth over your face helps protect us from that, I think that's a simple and easy thing we can do to keep from getting quarantined."
These quarantines have caused so much of a problem, that there has been speculation that the school might have to close down again like it did in 2020. When asked about this speculation, Ruble replied, "There are a couple of things that would force the district to shut down for a period of time. The first would be that the rate of positive and quarantine cases among students and staff is getting so high that we couldn't continue operating the school effectively. The second would be if the state shut down schools again like they did back in the Spring of 2020. Obviously, we are hopeful that neither of these occur!"
Still, there are students who believe that a mask mandate is an invasion of their rights. Take it from Tristan Dunivan, "You should have a choice of wearing a mask, and I've seen a lot of kids that get slips that say they have asthma… they don't, they just don't want to wear a mask." Again Mr. Ruble gives his perspective. "I certainly respect personal choice in many different forms. The problem with the mask and someone not deciding to wear one is it doesn't just impact that individual. With our current quarantine rules in place, it impacts everyone that sits around that individual during the day that can't social distance. This results in those students being forced to quarantine and missing not only school but the activities and athletics that they enjoy."
While it is not clear yet if masks have had an effect on quarantines, we know that some form of precaution is necessary. As it stands over half of the patients at Parkland Health center are COVID-19 positive, according to a recent article in The Daily Journal, and cases are continuing to surge. Like it or not, the school is cracking down. Hopefully, this can be the final blow that we need to fight back against COVID. Hopefully, in the near future, we can finally put this debate behind us.
Leave a Comment
About the Contributor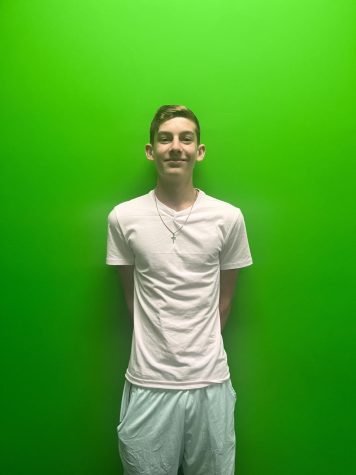 Jace Denison, Journalism & TV Staff
Hobbies: Playing and watching baseball, basketball, and football
Spirit Animal: Peacock
Theme Song: Nail Tech by Jack Harlow
Favorite Quote: "I have...