COVID Claims Sweetheart
This year's annual sweetheart dance has been canceled due to COVID-19, however, FHS' Student Council has still decided to continue putting on the sweetheart talent show with a coronation to follow. The Sweetheart Talent Show will be located at the Centene Center and seating will be limited to ensure the safety of everyone in attendance. The annual Sweetheart dance has been going on for a number of years and this is the first time they have ever had to cancel the Sweetheart Dance.
Sweetheart is an exciting time for all students, many are elated to attend the dance and/or talent show with their friends, family, and/or their significant other. The festivities of Sweetheart typically include a talent show in which juniors or seniors from various sports and clubs within our school. Each potential candidate signs up and performs in front of a live audience as well as a panel of judges composed of esteemed members of the surrounding communities to ensure that there is no bias when deciding who will win. After the talent show has concluded the judges decide who wins and will be crowned Sweetheart Queen. The Sweetheart Dance usually concludes the festivities with a night filled with music, dancing, a photo booth, and snacks.
However, with this year being the way that it is many students are refusing to give up one of the last memorable moments of their high school career. Senior Emma Williams states " I already bought my dress prior to knowing that we would be canceling so soon, but I know a lot of churches are putting on a Sweetheart dance… a lot of students are having their own versions of Sweetheart outside of the school."
Due to COVID-19 students are unable to attend the dance and mingle in ways they typically would. However, the Sweetheart Talent Show will be an outlet for students to be able to get some sense of normalcy during this pandemic. Many students are having a hard time not being able to hold a dance, Senior Emma Williams states " I think the reason they decided to cancel this year is primarily due to the mask mandate and unfortunately many students don't quite wear their masks as they should so it kinda ruined it for a lot of us… it affected many of the kids because we didn't get a Homecoming (dance) and now we are unable to have a Sweetheart, but hopefully next year the students will get it." BKTV will post the coronation on their youtube channel as well as on the BKTV website. This year the talent show will be two days long starting on March 2nd and concluding on March 3rd which is when they will decide the newest Sweetheart Queen.
Leave a Comment
About the Contributor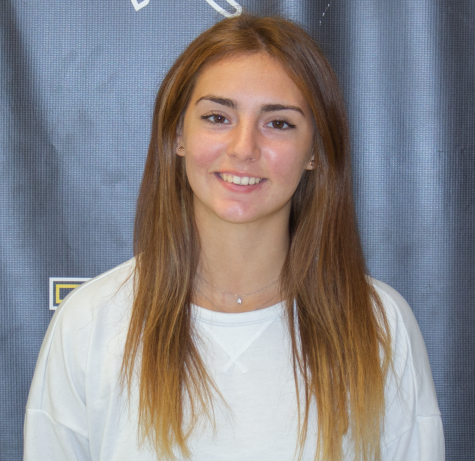 Lauren Obenauer, Author
Interests: Volleyball, Track, and Sleeping 

Quote: "My 90 day trial of 2020 is over I would like to unsubscribe now"

Theme Song: Better Together...