Cross Town Rivals – Farmington vs Central Football
This past weekend the Farmington Knights faced off against the Park Hills Central Rebels. This game has been known in our small community as an important event that gets everyone prepared for the postseason. For many people in our community, this game means more than just bragging rights; many have friends, family, and even spouses on either side of this rivalry. Our very own quarterback coach, Coach Bridges, has two brothers on the other side of the team. But this year the Farmington vs Central game has gotten even more intense, there have been various posts on social media that have fired up both fans for this match. The Black Knight student account and the CHS Pep club account have been going back and forth throughout the week as the anticipation for the game grew.
Putting the emotions of a rivalry aside and focusing on the football game itself, Farmington had a strong rush offense going into this game. Predominantly focusing on a triple-option offense that tests the discipline of opposing defenses. Their record so far has been almost perfect with 7 wins and 1 loss. The offense led by senior quarterback, Kaden Files, has put up an average of 43.5 yards per game and an astounding total of 174 yards this season. Another offensive leader of the Farmington squad is Braden Botkin, a senior outside linebacker has an impressive combined total of 1165 yards this season with an average of 145.6 yards per game. Farmington is also coming into this game with a very impressive defense as well. Some of the key players on defense are Senior Judd Cunningham, who has 30 solo tackles with an average of 6.4 tackles per game, senior Wyatt Westbrook is also a force in the secondary with 27 solo tackles and 40 total, and his partnering safety Junior Drew Felker with 23 solo tackles. The Class 5 knights have been very successful so far this year and they are geared up for Friday's game especially coming off of an unbelievable win against the Festus tigers. Coach Hoehn, the Farmington Offensive Coordinator, states " One of the things that I think that we do pretty well is that we run the football well and we have a great defense and once you get into week 9 or (week) 10 those are things you have to have to be successful." Farmington has been successful thus far, however the Central Rebels are not a team that you can just look past.
Park Hills Central has been known to switch up their game, but this year there is no denying that their dominant passing game has helped them to the same record as Farmington this year with 7 wins and 1 loss. Central's offense is led by junior quarterback Jett Bridges, who has completed 65 passes for 1168 yards, primary receiver Jobe Bryant is credited with 532 of those yards. Another leader for the Rebels is junior, Dayshawn Welch who has a total of 1785 rushing yards this season as well as 123 receiving yards. Welch is also ranked the number one leader for rushing yards as well as ranked as the number one scoring leader in the Stl region. Even with all of these positives, Central was still considered the underdog in this match up. Park Hills is a class 3 football team whereas Farmington is a class 5 football team. All in all the teams were a pretty even matchup. Both teams had different strengths coming into this game. Farmington was bigger and stronger, but Central had speed and an impressive skills team. Jett Bridges, a junior quarterback for the rebels states, "We have a lot of speed on our outside on offense and defense both ways, but overall I think that they (Farmington) are probably stronger but we definitely have more speed than they do."
When game time rolled around you could feel the electricity in the air. Both student sections were battling to outdo the other. When Central kicked off (70 yards) the anticipation dissipated and everyone in the stadium was going wild. It had begun. The two teams battled each other and by the time the 4th quarter rolled around the score was 14-14 with 4:12 left on the clock. At 3.8 seconds left on the clock, Senior kicker Justin Bridges kicked a 19-yard field goal to deliver the final blow against Farmington knights leaving the final score 17-14 Rebels. While this loss to Central was a heartbreaker to knights fans there's no time to dwell on it. The first round of district play starts next week against the Oakville tigers at home starting at 7 pm. Gates open at 6 pm and attendance is not being restricted however, masks are required upon entering, exiting, and moving around the stadium.
Leave a Comment
About the Contributor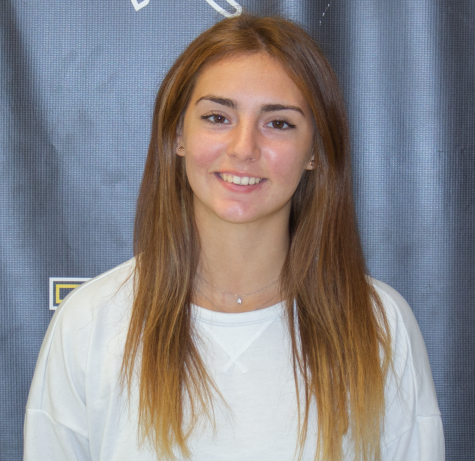 Lauren Obenauer, Author
Interests: Volleyball, Track, and Sleeping 

Quote: "My 90 day trial of 2020 is over I would like to unsubscribe now"

Theme Song: Better Together...