Girls swim
The girls started their season with a home meet where they took second. The girls had great energy to propel them through the meet, as they started off with a state consideration time in the 200 freestyle relay. Aiden Moriarty, Bridget Bone, Lilly Combs, and Kami Boyd headed this relay time and placed well in their individual events. Bridget Bone took second in the 50 freestyle and Lilly Combs followed her for third.
The state consideration relay motivated the girls to work hard throughout the season. They took third at the Jackson relays in the same event. However, there was an unfortunate turn of events. Kami Boyd had to quit the team, and Lilly Combs suffered a shoulder injury. The girls were left struggling to fill Kami's spot, and gave up on the prospects of state. However, this did motivate them to work harder in their individual events.
The girls are heading into their conference meet on Tuesday, February 11. Bridget Bone hopes to make a comeback from last year's conference meet and take a higher place in the freestyle sprints. The girls hope that one of their relays
Leave a Comment
About the Contributor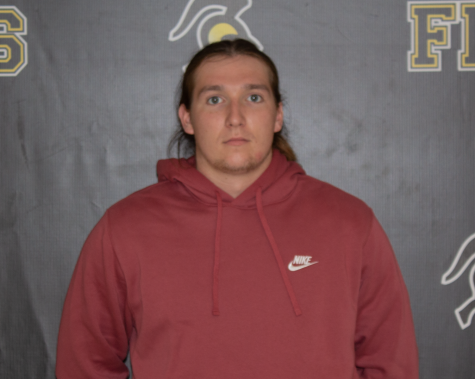 Blane Worley, Sports Writer
Interests: Talking to cute girls.

Favorite Quote: "Shoot Your Shots"- Kobe Bryant

Theme Song: "Seth Rollins Walk Up Song"

Dream Job: ESPN...