Super Bowl Commercials
Most people think the Super Bowl is all about the football game but, would you believe it if I told you most people are just interested in the commercials? Every year around Super Bowl time brands are rushing to get their commercials into the breaks. Why? Well, roughly 114.4 million people watch the Super Bowl every year! That alone is great publicity. Not to mention some brands star well-known actors in their commercials which means more people will watch it. When it comes to how brands get their commercials into the break well it's actually really surprising. According to www.vox.com, it cost $5 million dollars average to just get a 30-second commercial into the breaks.
Multiple commercials played during the Super Bowl 2020 but some were voted better than others. One of the most known Super Bowl commercials from 2020 according to www.adweek.com is "Smaht Pahk," This commercial was for Hyundai Sonata's and their new feature "smart park." It starred Chris Evans, John Krasinski, Rachel Dratch, and David "Big Papi " Ortiz with Boston accents. Sportsnet on Youtube showed some of their top 5 commercials as well. One of them being Bill Murray's reenactment to his movie "Groundhog Day", with the new 2020 Jeep Gladiator. During this commercial Bill takes the groundhog on trips with the new 2020 Jeep.
These may be their favorite but some students at Farmington High School think otherwise. Jaiden Willson is a freshman at FHS and when asked which commercial she thought was the best she had two different answers. Her first pick was a new Pepsi commercial starring Cardi B. The commercial was a twist on the famously known book "T'was the Night Before Christmas". Cardi B shows off the new way to money from Pepsi bottles and cans. When asked why she liked Commerical Jaiden said it because she's a fan of Cardi B. Jaiden also said she liked another commercial as well. This one is the new and improved "Jake from State Farm", commercial. This year State Farm decided to put a few more comedic pieces in the original 2011 commercial "Jake from State Farm". It starres Kevin Mimms wearing a red sweater and the famously known Kakics. Jaiden said shes a fan of the old commercial from state farm so when they came out with this new one she was excited.
The years Super Bowl was filled with so many great commercials. It's exciting to think about what they may have next year and who will be starring in them. Hopefully, the next Super Bowl comes fast.
Leave a Comment
About the Contributor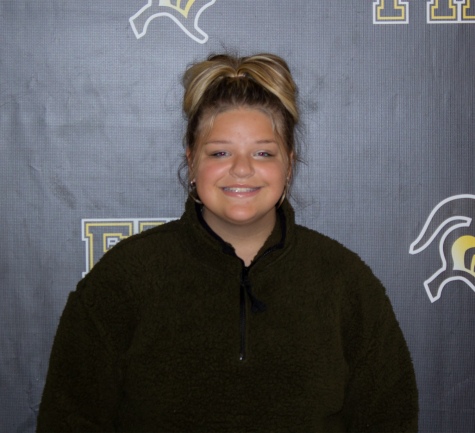 Adelaide Siddle, Author
Interests: Tennis, music, fashion

Quote: "Happiness can be found in the darkest of times, when one only remembers to turn on the light."- Albus...