Archery Professional Development
On Tuesday, December 10th the Farmington school district brought in a team of two archery trainers to teach different P.E coaches the basics of archery. This will enable coaches to bring archery into their P.E classes. At the training, the team of trainers taught the coaches how to shoot, where to shoot, and taught them to wait patiently "behind the blue line" until it is their turn to shoot. They made sure that the P.E coaches got the basic concepts of archery so they could be certain that their students would be safe. In addition to bringing archery into different P.E classes throughout Farmington and other school districts, the overall goal is to develop an Archery club for fourth grade through high school students.
The club will start once the basketball season is over and will continue to go on the remainder of the winter. They will meet on Mondays and Wednesdays in the Farmington Middle School gym. In order for a middle school student to sign up for the club, they have to have a signed waiver by their parents since they are shooting arrows. "For right now, this club is targeting the middle school in Farmington, but eventually, the goal is to bring in other grades such as fourth grade to High school grades into the club and to enter into an Archery state competition," says Jacob Whitener, a middle school P.E coach who is associated with Archery Professional Development. Whitener says that some students aren't really into sports, and are looking for a fun, outdoorsy hobby to do. This is where the archery club came into consideration.
Leave a Comment
About the Contributor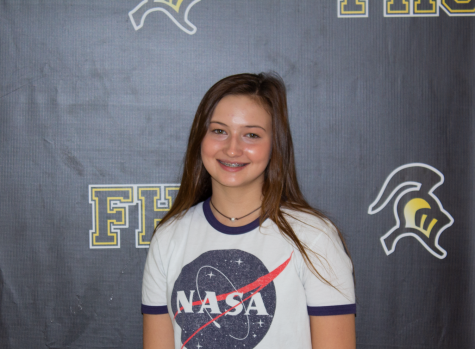 Chloe Scoggins, Author
Interests: Cooking and baking, art

Quote: "Believe that you can and you're already halfway there"

Theme Song: "Party In The U.S.A." by Miley...