Zion Williamson: Will Be or Won't Be?
There has been a lot of talk surrounding the NBA's #1 draft pick Zion Williamson and how he will perform this year. Many think he is overhyped and won't perform as well as he did in college, while others believe he is going to be a legend of sorts. He hasn't played any NBA minutes due to a knee injury, which is why there has been so much speculation.
Zion is listed at 6'7, 285 lbs: a monster of a man. His athleticism has never been an issue, as he has shown us in college and high school with some crazy in-game dunks. What people seem so concerned about is his performance at the NBA level. He isn't exactly injury prone, however last year he suffered a minor ankle injury that benched him for a couple of games, and he is currently out with a knee injury.
In college he put up great numbers on a stacked Duke lineup. With 3 top 10 5-star high school recruits, and a couple more top 50, people were concerned about how he would manage in college ball. But Zion hushed the naysayers by averaging almost 23 points and 9 rebounds per game.
Another superathlete that had some speculation surrounding him entering the NBA is Blake Griffin. He also put up great numbers in college. In his 2 years at Oklahoma, he averaged 18.8 ppg and 11.8 rpg, and his sophomore year he averaged close to the same amount as Zion in points.
I think that there is a lot that is yet to be determined since Zion will be coming back from an injury, therefore he won't be in prime condition. Since he has such a similar body type and playing style as Blake Griffin, he might end up having a similar career to him.
Leave a Comment
About the Contributor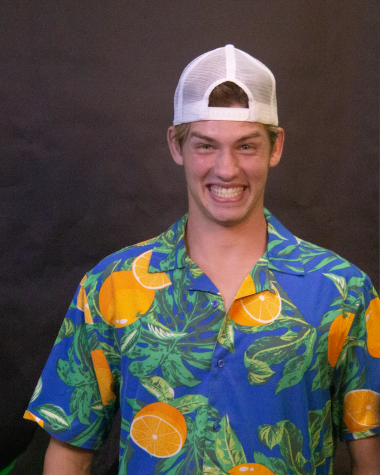 Ari Woodson
Hobbies: Swim, Basketball, Painting Shoes, going on adventures

Quote:  "The only thing promised in life is death" - Kanye

Theme Song: Swag it...