Best Recipes for Winter Break and Snow Days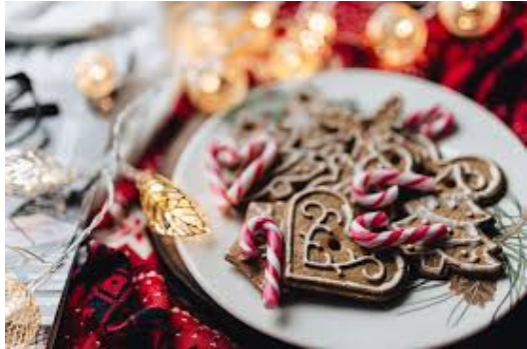 During winter break some of us might find times where we are bored, and with no school your day and night are free. Wintertime is one of the best times to make festive treats or surprise a loved one with a gift of yummy goodness. If you would like to make someone a sweet or savory snack for Christmas, or just make a delicious snack for yourself, keep reading!
The first recipe is for easy winter wonderland cookies. They are blue with white chocolate chips inside and it takes less than 15 minutes to make them! You only need one bag of Betty Crocker Vanilla Cake Mix (15.25 oz), 2 eggs, ½ cup of canola or vegetable oil, and one bag of Nestle Premier White Morsels (12 oz). First, combine the cake mix, eggs, and oil in a large mixing bowl and beat well. Next, add the color! You can make these cookies any color you want with food coloring, but the original recipe asks for 20 drops of blue food coloring. You can also use Wilton Icing Gel to color the batter. Then, add the white morsels to the bowl and stir with a spoon. Chill the dough in the refrigerator for an hour. Preheat your oven to 350 degrees and put a nonstick cookie sheet, ungreased, on your pan. Once the dough is chilled roll it into little balls and put in the oven for 7-9 minutes, or until done, and then enjoy!
The next easy and winter recipe is rice krispie snowballs! You will need 5 tbsp of butter, 1 bag of marshmallows (10-oz), ½ cup smooth peanut butter, a pinch of kosher salt, 6 cups of Rice Krispies cereal, 30 Reese's minis, 1 ½ cup of white chocolate and sprinkles! First, in a large pot over medium heat melt the butter, then put the marshmallows and peanut butter inside. Stir until the mixture is melted and remove from the heat. Then stir in the Rice Krispies and let cool slightly. Then, line a baking sheet with parchment. Flatten about a tablespoon amount of the Rice Krispies mixture and place a Reese's mini in the middle, then roll into a ball. Do this with the rest of the Rice Krispies mixture. Then heat your white chocolate, it should say on the package the best way to heat it, and then dip the balls into the chocolate. Place them all on the baking sheet, top with sprinkles and refrigerate for 20 minutes or until chocolate is set! Now you have yummy rice krispie snowballs! Perfect for Christmas time.
Finally, banana bread is perfect for both Christmas time and for Thanksgiving, and you can change up the recipes to however you want. You can make banana-blueberry bread, banana-walnut bread, cinnamon swirl banana bread, strawberry-banana bread and more! You can make these loaves of bread homemade or buy a box of banana bread mix from the store and just add the ingredients you want before putting it in the oven! My mom makes this all of the time, especially during the holidays, and she says it is super easy to make and very much worth it.
I hope you enjoyed these three recipes and maybe try one for yourself!
https://thefrugalgirls.com/2016/12/winter-wonderland-cookies.html
https://www.delish.com/holiday-recipes/christmas/a25562466/rice-krispie-snowballs-recipe/
Leave a Comment
About the Contributor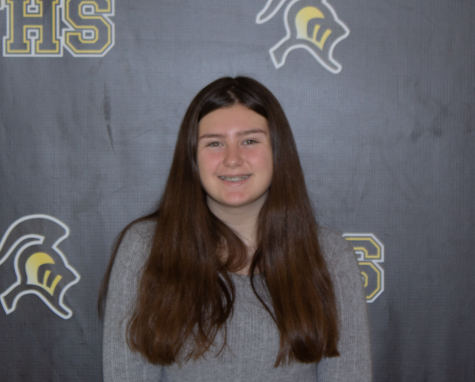 Sophia Bond, Author
Interests: Theatre, singing, cuddling with cats and hanging out with my friends and family

Favorite Quote: "Your value doesn't decrease based on...