Farmington vs Central Volleyball Recap
The girls varsity volleyball team started off the season slowly but had many successful wins over teams like Poplar Bluff, Ste. Genevieve, and Hillsboro. The Knights looked like they could finish the regular season strong and head into the postseason with some momentum. But before that, they had to face the Central Rebels with their final regular-season game of the year.
The first set completely belonged to the Knights as they came out with a lot of energy.
They proved to be unstoppable. Great kills were made by Jelena Gray and there were some awesome blocks from Jade Roth. The Knights took the first set with the score 27-25 Knights.
During the second set, the Rebels came out ready to play, and the Knights looked flustered after taking the first set. The Rebels took the second set by a score of 25-12.
After winning one set apiece, the Knights and Rebels went into a third set to determine the winner.
Both teams gave effort and determination, yet the Rebels started out strong again. The Knights executed many successful plays, which made it seem like a comeback could be in the making. Sadly, the Central Rebels finished it off and took a 25-13 win over the Knights.
This game was a well-fought game on both sides by two talented teams. The Rebels got the job done and won 2 out of the 3 sets and took the victory.
Leave a Comment
About the Writer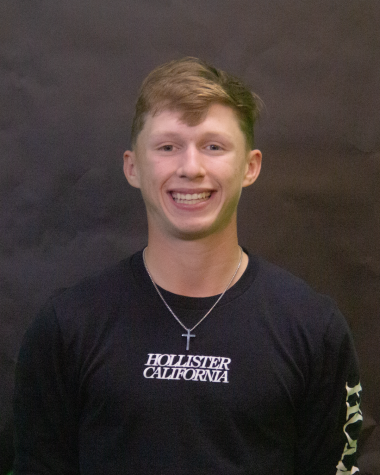 J.P. Ruble
Hobbies: Basketball, golf 

Quote: Never say never because limits, like fear, are often just Illusions.

Theme Song: Wants and needs by drake 

Favorite...