Niyah Hayward Elected Sophomore Class President
During the 2022-2023 school year, Niyah Hayward has lived up to her role as the freshman class president. She was elected during the 2021-2022 school year, and has since led the class of 2026. Niyah has just recently been elected as Sophomore class president. Niyah Hayward has been involved in many productive projects and activities throughout the year. In this article, you will get insight into the projects and events that Niyah Hayward has been a part of this year, and her hopes for next year as the Sophomore class president.
This year, Niyah Hayward and the Freshman Student Council have been involved in various activities and projects; one of these projects being Homecoming. The Freshman Student Council along with many other students worked on the class of 2026 Homecoming float at the Busenbark Carpet Facility. They also worked to decorate the hallways for Homecoming along with making creative class shirts with the theme 'Battleship.'
Among these events that Niyah and the freshman stu-co participated in, is the Freshman Game Night. The Game Night was at First Baptist Church on February 2, 2023. The game night lasted from 6-7:30pm, and students played many fun games such as basketball, gaga ball, nine square, volleyball, and a variety of board games.
Niyah worked hard with her student council to plan big events like the Sweetheart Dance. The dance was The Roaring 20s themed, and students who attended the dance had a blast!
Out of all the events that the Freshman Student Council has planned for this year, Niyah is most proud of Homecoming float building.
"We got a boat onto a trailer, and all of the classes were working in the Busenbark Carpet Facility. I was proud to see the freshman class hauling a boat onto a trailer. It turned out great!"
Next year, Niyah and the soon to be Sophomore Student Council are hoping to host another class game night, and to bring the class of 2026 closer together.
"My goal for next year is to make it fun for our class, and to be more united as a group. No segregation with cliques and stuff of that nature."
Niyah is hoping to "plan more fun events" within the next year.
"I've thought about hosting fun-runs and some fundraisers next year. It would take a lot of planning, but I think it would be worth it and fun for our class."
As for end-of-the-year events, the Freshman Student Council is still working on planning fun and entertaining activities for the class of 2026.
"We currently don't have anything specific planned yet; I'm working with First Baptist Church to bring some events to life for the end of the year. It's a pre-summer event for St. Francois County, so I'm excited for what's to come!"
Niyah's presidency this year has been great for her and students alike and there are many hopes for next year.
"I'm hoping to stay more organized next year. The current Sophomore class president, Colvin Follis, had everything planned out and color-coded when she and I worked on planning the Sweetheart Dance, and I was like "I want to do more of that!"
Inclusivity is something that Niyah is extremely passionate about, and she hopes to build more as her presidency continues. This is something that many students look forward to, as they would also like for all students to feel like they matter, and that they are included and treated with respect and dignity.
"I hope that next year inclusivity will continue to grow. I hope to unite the class of 2026 further. I will learn how to be a better leader throughout the course of time."
Furthermore, Niyah and freshman Clarah Wilkins have created a club that will bring girls together through Faith. This is a club called 'Godly Girls Gathering,' and they meet almost every week. The club is open to any and all girls who would love to spread the word of Faith!
"Clarah had this idea of 'Godly Girls Gathering' and we decided to make a club. It was a super great turnout the first time we met. There were about 30 girls there. We are still meeting every other Friday as of now. We go through the Bible, and it is truly an empowering club. We get to see the Faith that is in Farmington through these girls."
View Comments (2)
About the Contributor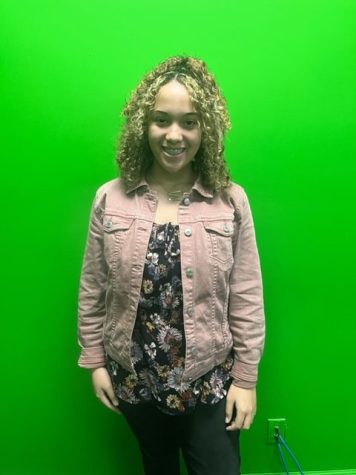 Mady Washington, Journalism Staff
Hobbies: Swimming, reading, writing, and Sudoku
Spirit Animal: Owl
Theme Song: I Wanna Be Yours by Arctic Monkeys
Favorite Quote: "When they go low,...