ID Tags and Bookbags
As of Tuesday, January 12, 2021, all students grades 7-12 received an email regarding ID usage amongst bus riders throughout the Farmington R-7 school district. The idea behind this new procedure is strictly to provide a new way to keep track of students on each bus. Before this new technology coming out, bus drivers marked on clipboards which students boarded their bus. While that process gets the job done by keeping track of students, it is not as efficient as it may seem and consumes time as each student enters the bus. As 2021 was approaching the transportation department worked to make this process easier and more efficient they came up with providing each bus with separate wifi as well as a tablet for easy access to scan and keep track of each individual student who enters and exits the bus.
Although that only covers grades 7-12, you may be wondering what about the lower grades. Previously Elementary level students have had bus tags dangling from their backpack zippers when entering their designated bus. That process has been able to work very well in the past but needs updating, as of 2021, each Elementary student is given a Kid Account card, that is scanned each time they board their bus. The Kid Account is very similar to the IDs used amongst upper-class students but attached to the student's backpacks for easy access as well as the Kid Account cards will be less likely to be displaced.
COVID-19 has changed many things over the past year from the wearing of face masks to the use of new technology. However, the Farmington R-7 School District has been thinking about improving the attendance process for quite some time now. Stacy Williams, FSD Transportation Director explains, "We have talked about attendance on the buses for several years now and began really looking into it during COVID. The District is currently using this program KidAccount for parent pick up. We were waiting for the program developer to design something more user friendly and will work with our current busing system. Like all new programs, it's a process to get all the bugs worked out."
Leave a Comment
About the Contributor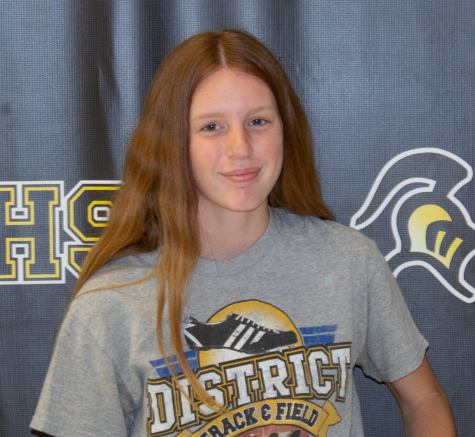 Arinn Griffith
Interests: Cross country, track, and writing

Quote: "If it doesn't challenge you, it won't change you" -Fred DeVito

Theme Song: "Best day...