7 dinners/snacks
Farmington High School has been through ups and downs throughout the 2020-2021 academic school year. Recently we had a major opportunity within our school district. A church group called New Hope Fellowship Church out of St.Louis. Is now working with Farmington to provide 7 dinners and 7 snacks to Children ages 3-18. Each parent will receive a gallon of milk per child, along with other things provided by the church group per box.
Erin Crites, the Food Director here at Farmington received a call from Pastor Ross before Christmas break. He said, " Would your school be interested in letting us come down and set up at a couple of your schools?" Of course, she said yes! With COVID-19 and people losing their jobs, this is an amazing opportunity to take care of our community. This has huge benefits for our less fortunate members of our community.
With that being said I had the opportunity to discuss everything with Laura Braswell, one of the organizers of the program. She says that "there are over 35 different locations set up throughout the state of Missouri. We provide over 2 million children throughout the state of Missouri." they have menus set up each day of what they are providing in the boxes. They also have designated times in which they can hand out food and what times they have to stop. They are given enough food to feed 1,200 students and when they run out or the time is up they do it again next week. Therefore, making this an incredible program that has been brought to Farmington.
They not only have food pickup set up at Lincoln. They also have a setup at Truman Kindergarten, North County, and Central. They will be providing the 7 dinners and 7 snacks throughout the rest of the school year, or as long as supplies last. Anyone with children ages 3-18, can come to Truman or Lincoln any Saturday from now until the end of the school year from 10-11:30. If you know anyone that would benefit from this opportunity I encourage you to spread the word.
Leave a Comment
About the Contributor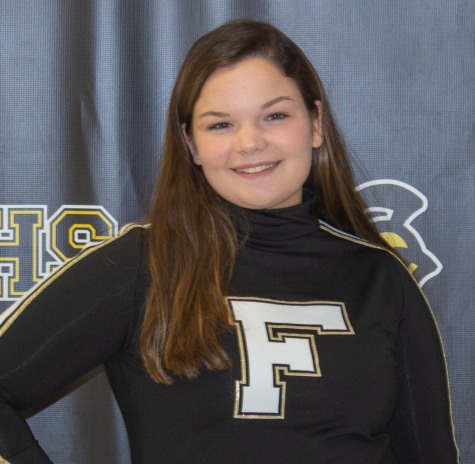 Adrienne Perry
Interests: Cheerleading, Reading, and Watching Disney Movies. 

Quote: "Life isn't waiting for the storm to pass, it's about learning to dance in...