COVID Holidays
In these uncertain times, there are some changes that must be made this holiday season to accommodate for the COVID-19 virus. The CDC recently released some guidelines on how to stay safe while celebrating this year. These guidelines will serve as the key source for this article.
In terms of preparation, the first thing that must be considered when thinking of visiting people this holiday are those who are 'high risk'. If you yourself are high risk, be sure to stay home. Also, do not visit anyone who is at high risk. Someone may be at higher risk if they are elderly, very young, or have a pre-existing medical condition like asthma for example. One should also be sure COVID cases aren't too high in their area in order to better protect themselves and their loved ones. Lastly, check the restrictions and rules in your area and/or the area you're traveling to. If you decide that it isn't safe to travel, you can still join in on the festivities with friends and family via Zoom, FaceTime, Skype, etc.
If you decide to travel, there are other reminders to keep in mind. For example, people should be socially distant to the best of their ability. Traveling via buses, trains, etc is not recommended. Also, please remember to wear a mask in public. This is one of the best ways to slow down the spread of COVID and is incredibly important in not only helping people but also creating a more safe-feeling environment for those that are more concerned than others. Lastly, be sure to pack food and limit your stops when traveling.
When you do arrive at your destination, remember to wash your hands, wear a mask, and try to stay six feet apart from those you don't live with. The happiest time of the year can still be just as merry when we are all safe and comfortable. Happy holidays and please remember to stay safe this holiday season!
Leave a Comment
About the Contributor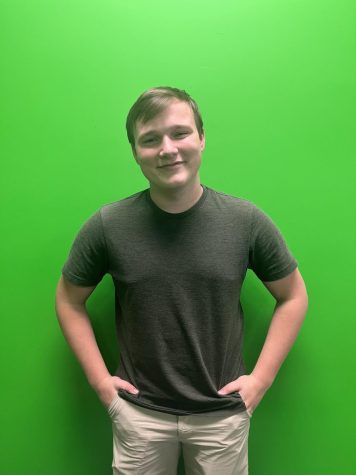 Michael Koppeis, Journalism & TV Staff
Hobbies: Filmmaking and playing Nintendo games
Spirit Animal: Golden Retriever
Theme Song: Livin' La Vida Loca by Ricky Martin
Favorite Quote: "I...