FCCLA Wounded Warrior
FCCLA held a fundraiser where the proceeds went to the Wounded Warrior Foundation. The money was raised by seminars in mason jars, and the money was collected on Friday, November 20th. The seminar that raised the most money won a popcorn party.
When asked why FCCLA chose to benefit Wounded Warrior, FCCLA Officer Alissa Kaligan said, "To help thousands of injured warriors returning home from the current or older conflicts and to provide assistance to them and their families. A lot of the time they are looked over and some people don't know that the opportunity is out there to help even if it's in the smallest way possible."
Another part of the fundraiser is decorating the hallways, with each hallway having a different theme. The ELA Hall's theme is Among Us, Science Hall's is Disney, Upper and Lower Pod's is Cartoon Network, Senior and FFA Hall is Friendship, and Business Hall's is Trivia. The reason for decorating the Hallways is, "The purpose was to help lighten up the school. Make it different in a fun way giving you time during passing to just walk and enjoy a little bit of change without making a big difference. Some of the hallways were inspirational. To just encourage others to be themselves and not change for anyone. Others were just a small reminder of your childhood like a cartoon network and among us was a hit this year hoping it would bring some fun and jokes to school." The themes were decided by FCCLA Officers.
FCCLA has other fundraisers such as the one that happened from November 16th through November 20th. Proceeds from that event will go to Breast Cancer Awareness. FCCLA will be organizing a raffle of various baskets and those proceeds will go to Camp Hope.
Leave a Comment
About the Contributor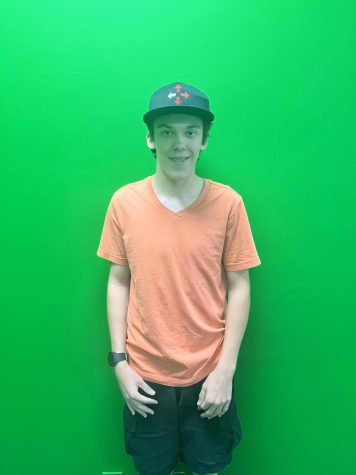 Allen Smith, Journalism Staff
Hobbies: Listening to music, playing guitar, playing video games, and writing
Spirit Animal: Jerry the Mouse
Theme Song: I'm Not by Zero 9:36
Favorite...