True Crime
Local family searches for answers.
"

I was going to do everything I could to get my father the justice he deserves"

— Angela Williams

What would you do if someone you loved was murdered? You never received justice, your family never received justice. Imagine the effects that would have on you and your family. That was just the case for Angela (Martin) Williams and her family. It all starts in the small town of Bonne Terre Missouri. Most everyone from this area is familiar with Bonne Terre and most likely has relatives that live there. When you think of Bonne Terre your first instinct isn't that it's a bad town. Hidden within is a cold case and family that never received much-needed closure. Angela was very young when her father Jimmy Wade Martin was murdered and found on the streets of Bonne Terre. Her mother was young 29 years old to be exact and was now a single mom of twin daughters. Obviously, a big change, and she must have been very easily manipulated. Therefore, causing her to believe the police when they promised closure on this case. Here we are 31 years later and they still never got what they deserved.

Angela decided to take matters into her own hands when she grew older and understood everything a bit more. The case has so many twists and turns. Angela explained that due to connections with a family member, her own uncle actually helped her get the opportunity to work with True Crime Podcast. She stated, "I am thankful that I could put my research to use". Most of her research was actually conducted using the popular app of FaceBook. Angela notes the process of the podcast was "very bittersweet, but kind of reliving, deep down I knew that I was going to do everything I could to get my father the justice he deserves".

The first episode of the podcast series aired November 14th and you can find it on Spotify by searching "Small Town Forgotten". The podcast is 23 minutes long and is an ongoing investigation. They don't intend to finish the podcast anytime soon until everything is solved or they have some form of closure. If you're not much of the sit-down and listen to type there's also a documentary. I highly suggest giving the podcast a listen or even sitting down and watching a short segment of the documentary. I would like to offer my condolences to Angela and her family and I hope for the best as they continue on in their journey for justice.
About the Writer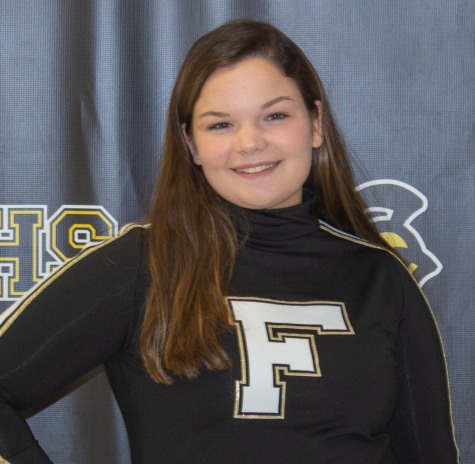 Adrienne Perry 
Interests: Cheerleading, Reading, and Watching Disney Movies. 

Quote: "Life isn't waiting for the storm to pass, it's about learning to dance in...