Missouri Bicentennial Mural Artists Visit Elementary Schools
Missouri's Bicentennial Year is coming up. To celebrate, two artists from Cape Girardeau, Aaron Horrell and Barb Bailey, had an idea to have citizens help paint a mural that represents Missouri. According to Horrell and Bailey, "The mural features the St. Louis Arch, fifteen of Missouri's state symbols, and the Capitol Building." Hank Lopez is responsible for taking some of the pictures for reference. Once done, the mural will be hung in the Truman Building in Jefferson City. Although Missouri's two hundredth year is still over a year away, the artists are starting the mural now in hopes of being done in time for the Bicentennial Year. Their goal is to have fifteen thousand to twenty thousand people help paint. They have already broken the Guinness World Record of five thousand artists painting on a single surface, and are currently over seventy-two hundred people.
The artists came to Famington's R-7 School District to have some students help out. Thanks to the idea of Brandon Crawford, the students were able to paint on the mural. He had presented the thought to Janice Chapman, Washington-Franklin Elementary's art teacher, who spoke to Mr. Horrell and concurred with the idea. Many students in Farmington will get a chance to paint the mural. According to Ms. Chapman, "All of the students at Lincoln should have the opportunity to paint, Mrs. Canter, the art teacher at the middle school, brought her advanced art students over, and then there are just a small group of kids from Washington-Franklin, some of my students that I selected. They'll be coming over to paint, so there will be a couple of fourth graders, some third graders, and couple first graders are coming to paint. So seven hundred students we hope in a couple of days." All the students who helped out will be given credit for it. The data on the mural will give credit to all those who helped out.
Leave a Comment
About the Contributor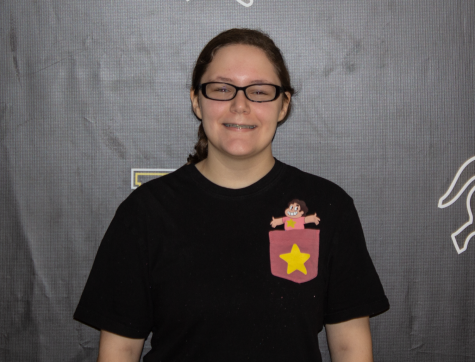 Amber Turner, Author
Interests: Musical Theatre, Painting, JROTC, Choir, Writing

Quote: "Hi, my name is Trey and I have a basketball game tomorrow" -vine

Theme Song:...