Stocking Up Our Local Food Pantries
Imagine walking off the bus and not knowing when your next meal is. For some kids, this feeling is a reality. According to Nokidhungrey.com, in the United States, 1 in every 7 people are living with hunger. Food pantries help that number decrease every day. "In St Francois County, there are 7 food pantries." Robert Baker (Community Service Director for EMAA), stated. The 7 pantries are Bonne Terre Catholic Church, Deloge- House of Praise, Park Hills- Immaculate Conception Church, Park Hills- Elvins Food Pantry, Farmington-Catholic Church, Farmington- Ministerial. Unless you are in need you may not know that the food pantries are available. When Asking Jaiden Wilson, a freshman at FHS, she knew there were food pantries but, she never would have guessed there were so many. All of those food pantries are run by volunteers, and accept volunteers.
Food pantries are non-profited organizations that store and distribute food to people in need. Lots of people go in and donate cans, boxes of pasta, stuffing, etc. On November 9th the Boy Scouts in Farmington Mo will leave bags at people's front door for they can fill them up with cans to donate. Then a week later they will pick filled bags to deliver to local food pantries. This is called "Scouting For Food. Todd Siddle, Pack Leader for pack 247 in Farmington MO, stated, "Just last year over 1.5 million people were fed with scouting for food." This article from stlbsa.org explain how Scouting for food all started in St.Louis Mo in 1985 and has been expanding ever since. Kids of Farmington High school can help too by filling these bags full. Then leaving them out for scouts to pick up. Farmington High school itself has tons of food drives every year. They are very easy to contribute to and make a big impact on local families.
Leave a Comment
About the Contributor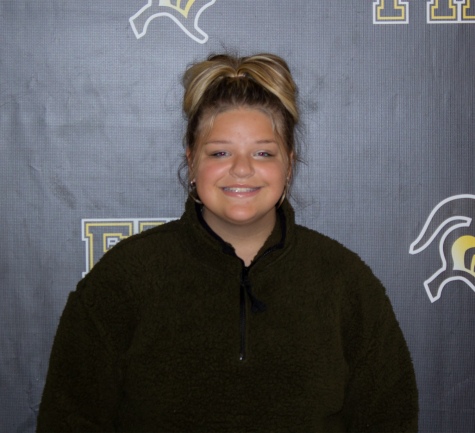 Adelaide Siddle, Author
Interests: Tennis, music, fashion

Quote: "Happiness can be found in the darkest of times, when one only remembers to turn on the light."- Albus...