Mrs. Hennrich is Awarded Teacher of the Year
This year, Mrs. Hennrich, at Farmington Middle School, has won teacher of the year and is sharing some insight about her time at Farmington.
"How long have you been teaching at Farmington?"
Mrs. Hennrich: "This is my 3rd year in Farmington, 15th year overall."
"What different subjects do you teach?"
Mrs Hennrich: "I teach Gateway Engineering 1 & 2, Gateway Computer Science, Gateway Bio Med, Gateway Robotics, and Real World Scholars."
"What are your favorite parts about being a teacher?"
Mrs Hennrich: "I love being able to learn and create new things everyday. Teaching multiple Gateway PLTW classes is challenging, but has allowed me to grow and learn as an educator. We get to use fancy tools and equipment that no other classes have, plus students can design and manufacture professional level products."
"Who's a person that you look up to and why?"
Mrs. Hennrich: "My father has always been a strong role model for me as an educator. He spent 35 years as a teacher and administrator before retiring. He taught me that success is the product of hard work and determination, and that you get back what you put in. I am so grateful to have had his support and wisdom to guide me."
"What does it mean to you to win this award?"
Mrs Hennrich: "Receiving Teacher of the Year for the district has shown me that my students and colleagues truly recognize and appreciate the work I do. Being human, I am not immune to discouragement and teacher burnout. No one goes into teaching for awards or recognition, but it has been both gratifying and validating to see the outpouring of positivity and support."
Leave a Comment
About the Contributor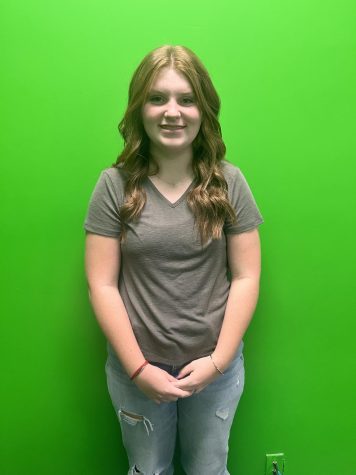 Jillian Masters, Journalism Staff
Hobbies: Hanging out with my friends and going on walks
Spirit Animal: Dog
Theme Song: 505 by Arctic Monkeys
Favorite Quote: "Don't trust anyone...