FHS Student is Awarded National Merit Scholarship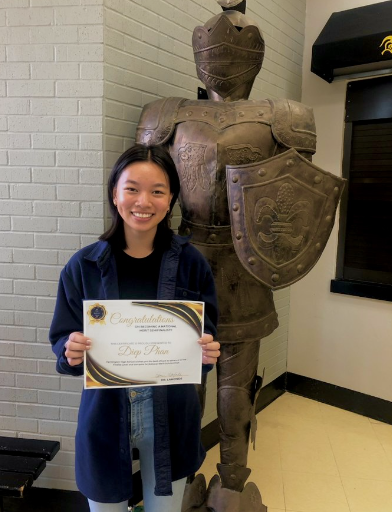 Last year, an FHS student proved that the PSAT can be much more than just a practice test. The SAT is a standardized test that can lead many students to be recognized by great schools, and get them accepted. The PSAT is a practice version of this test that many students take only to get familiar with the material on the test. However, Diep Phan last year took the practice test and scored in the top 1% of national test takers. In doing so, Phan was awarded a very prestigious scholarship called the National Merit scholarship.
Phan worked hard beforehand to make sure that she would do her best on the PSAT.
"Most people think it's a practice test for the SAT, but the PSAT is actually a prerequisite for receiving the NMSC scholarship. I made sure to study for this test since I really only had one chance to score high enough, and FHS was extremely helpful in providing me with practice materials. I was able to take it for practice my sophomore year in addition to my official test my junior year."
Few would put this much effort into a test, and her hard work paid off big time. For Diep, it was worth the preparation, and the opportunity was a perfect fit for her because of her natural love of tests.
"It is one of the only nationally recognized awards that doesn't require a 30-page application. I knew it would be an extremely helpful credential for me to get into my dream school, and it was readily available at the high school."
When asked what this honor means to her, Phan gushed about the effect on those around her.
"What actually made the achievement valuable to me were the reactions of my family and the celebrations of staff members like Dr. LaMonds and Ms. Southern. I don't think much of academic achievements until I put into perspective the resources I have readily available to me and how thankful I am to be enrolled in the Farmington School District. I hope other students take advantage of them in the future to achieve whatever ambitions they have!"
Leave a Comment
About the Contributor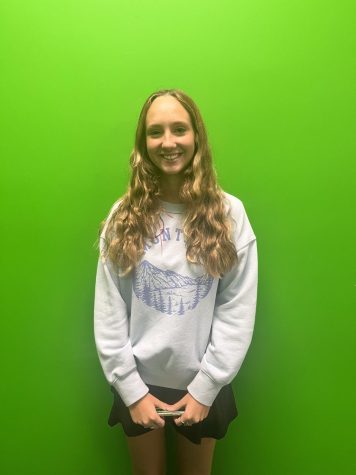 Kalei Davis, Journalism Staff
Hobbies: Tennis, FCCLA, and watching movies
Spirit Animal: Baby Koala
Theme Song: Happy by Pharrell Williams
Favorite Quote: "The only moment that...