Blood Drive At FHS
This year's American Red Cross Blood Drive will be held on February 28th, 2022 from 7:30 am to 1:00 pm. It is important that people know not only the requirements for participation, but the pro's, con's, and side effects. Students have to be 16 or older to sign up and there is also a weight requirement based on students height. If you or someone you know is interested, sign up sheets will be available outside Nurse Roth's door, or your seminar teacher will have copies.
Everyday, more than 38,000 people need donated blood to help maintain their health, or even save their life. If you are considering signing up, it is recommended you are a healthy individual. This can be tested during the process of the donation. After donors check in at registration, they go on to the screening. During the screening a doctor will do a finger prick test to check iron levels. When moving onto the IV stick, Mrs. Kelly states "donors tend to get lightheaded or dizzy". To prevent this from happening, try to make sure you are staying hydrated and eating well throughout the day. If you are an athlete interested in donating, you are required to check in with your coach regarding activity level and upcoming sporting events.
All Farmington blood transfusions go to the American Red Cross Blood Bank in St. Louis, it is tested and then distributed out to other locations. An individual can not donate more than once within a 56 day range, and after blood transfusion light activity is recommended. Staying hydrated and eating well are just as important after as they were before you donated blood.
It's uncommon for blood banks to go bankrupt, but it does happen. We strongly encourage people to participate in these kinds of events, you never know when a loved one needs a blood transfusion. "There are people with blood disorders, pregnancy, cancer patients, surgery or trauma patients who could need blood at any moment in time. Patients may be any age to need a blood donation. We do not have a way to make blood. It has to come from a donor. It is a gift of life. Without blood transfusions people can die." States Mrs. Kelly. Blood transfusions are transported to many hospitals across the nation using the American Red Cross as a blood bank resource.
During this time of year, we try to get as many donors as possible. There are approximately 3 blood drives held each year. According to Mrs. Kelly, Spring time is usually when they get their best luck, since not as many people are sick. This is also a very important time to consider donating because once warm weather tends to hit, blood banks across the country experience a drastic decline in donations. When it gets warmer, thanks to vacation schedules and the fact that many blood drives take place at schools (which are closed for summer break), they don't have much luck.
Usually, a high school itself collects 50-65 units of blood. With Covid hitting though, these past couple years have been a little difficult. With it spreading so quickly, and the fact that an individual can not donate two weeks after having covid, there was a large reduction in our local blood banks. Blood Drives are always trying to improve "efficiency to decrease the wait times between different areas of the blood drive. We always want to have more donors sign up than our goal. Sometimes people are unable to make it after signing up or some get deferred due to certain requirements." Says Mrs. Kelly. Due to weather predictions for this upcoming blood drive, there is a possibility it may be canceled or rescheduled. Fingers Crossed and stay safe!
Leave a Comment
About the Contributor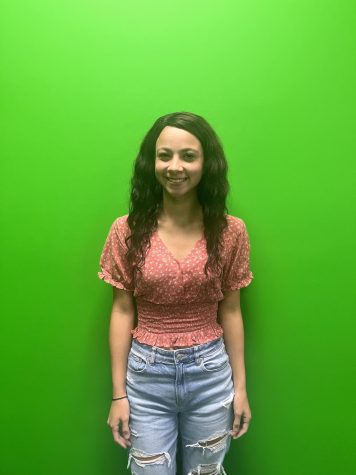 Tatyana Butler, Journalism Staff
Hobbies: Running, writing, and baking
Spirit Animal: Frog
Theme Song: American Idiot by Green Day
Favorite Quote: "If you want the rainbow, you have...