Kamala Harris: To Inspire a Generation
Within the 21st Century, historic landmarks have been made. Technology has reached beyond anyone's wildest dreams, medical advances have saved countless lives, and arguably most important of all, equality is thriving at a rapid pace within our society. Just ask Kamala Harris, the first woman and person of color to ever be elected Vice President in the history of the United States.
Kamala Devi Harris was first born in Oakland, California to Shyamala Gopalan Harris, a biomedical scientist, and Donald Jasper Harris, a professor at Stanford University. Both of her parents were immigrants, her mother from India and her father from Jamaica. "I was raised by a mother who said to me all the time, 'Kamala, you may be the first to do many things — make sure you're not the last.'" Harris said in a Good Morning America interview. Harris felt the ramifications of her race immediately, receiving bus transportation to school that was part of the desegregation movement in her local area. At the young age of seven her parents filed for divorce. When she and her younger sister, Maya Harris, went to visit their father, the other children in the neighborhood excluded them due to their race. Both of Harris's parents urged her to embrace her international family, visiting her Indian relatives on her mother's side and Jamaican relatives on her father's side multiple times in her formative years. In high school, one of Harris's close friends was the victim of sexual molestation by her stepfather. Harris took action, informing her friend that she was welcome to live with her and her mother. This inspired Harris to want to help people, influencing her career choice later in life. In 1986, Harris graduated with her degree in Political Science and Economics. She then went on to attend Hastings College of Law, being admitted to the bar in June of 1990 and beginning her career in law.
Harris went through several legal positions in California before finally deciding to run for District Attorney of San Francisco in 2004. Harris defeated the incumbent, becoming the first person of color to be District Attorney in San Francisco, and in 2007 she ran unopposed for a second term. During her eventful time as District Attorney, Harris cracked down on gun, racial, and sexual violence, as well as creating a much-needed environmental crime unit in 2005. Harris even prosecuted an elected official in court for lying under oath, resulting in his termination and a subsequent jail sentence. Harris said that it was necessary to uphold the integrity of the political process. Harris also stood strong on her opposition to the death penalty despite being urged otherwise by her colleagues. The District Attorney later began a progressive rehabilitation program for first-time nonviolent offenders between the ages of 18-30 years old, which was ultimately ahead of its time. Similar systems were later adopted by other counties in the state of California. Despite the fact that two very successful terms as D. A. were under her belt, Harris knew her work was nowhere near done. With that in mind, she aimed to become the Attorney General of California.
On January 3rd, 2011, Kamala Harris was sworn in as the first African American, South Asian, and woman General Attorney for the state of California. During her stoic campaign, Harris had several endorsements from mayors and even powerful players of the Democratic party, a fact that would heavily impact the life events awaiting Harris. Reflective of her time as District Attorney, Harris held closely to the ideals that had landed her as General Attorney in the first place. In regards to the LGBTQ+ community, she created a hate crime unit specifically for the highly discriminated-against group, and she, along with several of her colleagues, worked against Prop. 8, as well as helping pass laws banning hate crimes against transsexuals. She also took the fight to big corporations, on several accounts of fraud, environmental dumping, and consumer abuse, including a privacy deal protecting the personal information of online customers. More environmental and sex crimes were fought by Harris, just as they had been when she was District Attorney. On November 4th, 2014, Harris was re-elected as the General Attorney. While Harris had been making great strides with her work, it still wasn't enough. To fight the battles she felt important, she turned her sights to the U.S. Senate – the biggest battlefield of all.
Coming further and further unto the political eye, Senator Harris fought diligently in the Senate, and eventually became a major political contender. Maybe it was her previous experience as a lawyer, or perhaps it was just simply the conviction within her soul, but eventually, Harris exuded such an intense desire to work on behalf of the people who elected her that she became the only suitable candidate for Joe Biden's Vice Presidential call to action. After a well-waged campaign and a true desire to improve the lives of all Americans, Harris became a household name as she was elected the first African American, South Asian, and woman to ever be Vice President of the United States of America.
Leave a Comment
About the Contributor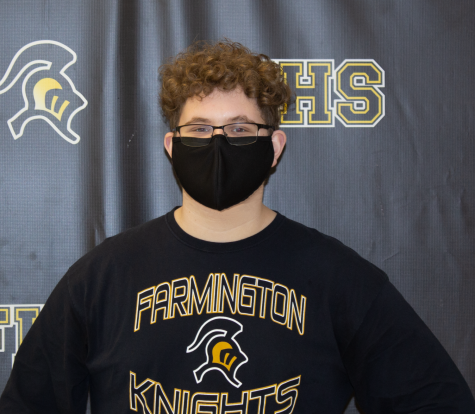 Parker Shinn, Author
Interests: Reading, Writing, Watching Netflix

Quote: "What I hear when I'm being yelled at is people caring loudly at me." - Leslie Knope

Theme...