Mask Mandate at FHS
Most students and parents at this point are well aware of the new mask mandate established at the Farmington School District. The mandate was put in place in order to fewer the amount of quarantines happening within our school district. The new rules for quarantining state that if you and another person are within 6 feet of each other, and one of you tests positive for covid and you both were wearing masks; only the individual that tests positive will be quarantined. The new guidelines will likely decrease the number of students quarantined at FHS. School administration took these new guidelines into consideration and on November 30th began enforcing the wearing of masks by all students and staff.

The only point in which you would not have to wear a mask is if you can practice proper social distancing, or of course while eating. Another reason that a mask would not be required is if you have a pre-existing medical condition. If you are unsure about how to inform someone of your condition. You can always go to the front office with a doctor's slip that specifically states that you should not wear a mask. Jake Bridges, a math teacher at FHS said, "Masks are beneficial because anything that can help stop the spread of viruses during a virus should be encouraged.

"

I don't enjoy wearing a mask, but I understand the reasoning behind wearing a mask."

— Mr. Bridges

" Gavin Eaton a student said, "I support the wearing of a mask, I believe that anything we can do to help we should try our best to do so." Therefore, understanding the reasoning behind masks, and realizing that they can help is important.

The new guidelines state that students ages 9 and up are required to wear a mask. Any grade younger is advised to have a mask on them to wear when working in small groups if possible. Nevertheless, the district is not requiring young children to wear masks all day long. With that being said older students (Intermediate and up) are definitely encouraged and greatly appreciated if they wear a mask. As a School District, we have to care for each other and do what is right during unwanted times. Even if that means wearing a mask to protect others and yourself from a deadly virus. We will stick together and get through things as a School District. Go Knights!
Leave a Comment
About the Contributor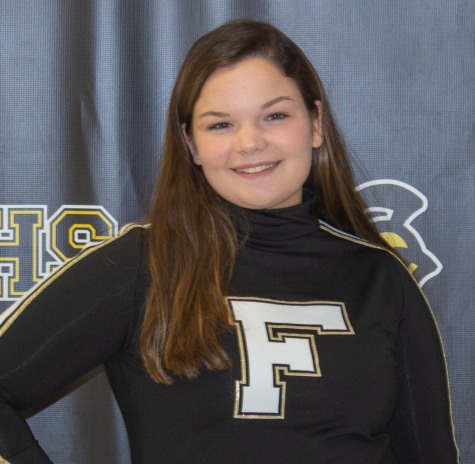 Adrienne Perry 
Interests: Cheerleading, Reading, and Watching Disney Movies. 

Quote: "Life isn't waiting for the storm to pass, it's about learning to dance in...