Mental Health during Covid-19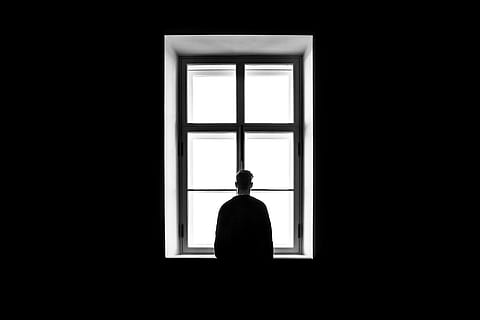 The Covid-19 pandemic surprised us all, and while we weren't prepared for the sudden change in our lives, we can still control how we cope and continue our lives. I can't speak for everyone, but it is definitely easy to feel overwhelmed, irritable, anxious, etc.
The pandemic still holds uncertainty at this time, and while people are still continuing to work essential jobs and caring for their family members, it's important that you remember to take care of yourself during this time. Here are some strategies to help cope during these difficult times:
Take some time off Social Media: Social Media is a go-to for most teens during quarantine (including me), but it can be an overwhelming place regarding Covid-19 (articles, opinions, etc). People will use Social Media as an outlet for their concerns or opinions, so if this impacts you negatively, try to steer away from your phones or computers for sometime.
Follow social distancing guidelines: If you're worried about contracting the virus, especially if you work an essential job, just follow the guidelines (it's common sense) – avoid contact with others (preferably 6 ft), cover your mouth/nose with a face-mask/cloth when around others, and wash your hands.
Go outside: While the stay-at-home order continues to be in effect, you can still go outside, as long as you are away from others. Whether it's enjoying an activity, walking around your block, or just sitting on the porch\; going outside will improve your memory and focus, while increasing your positive outlook – if it's possible, do your online assignments outside once in a while.
Think about the positive: Same as Social Media – while the news coverage of Covid-19 IS important, it can still be overwhelming or upsetting for you to see. As I said (typed) before, steer away from what's going on and think about the positive – even if it's hard at a time like this. Take it from me – there is always something great in life to think about, and it's best to think about those during difficult times. "I think about the little things that make life great/I wouldn't change a thing about it" – Avril Lavigne, Innocence
Contact family/friends: If you feel lonely or need someone to talk to, contact your people that you can't see in person. Just because nursing homes/schools are off-limits at this time, that doesn't mean you can't contact them through facetime/phone (if you haven't already). Most FHS teachers have set up google hangouts for classes/seminars, so if you're missing them or your friends, it will help to connect with your class/teachers again.
Channel your worries: In order to keep yourself from getting overwhelmed during these times, compose your emotions – whether it's writing in a journal, composing a song, or even just talking to your pet, let out your emotions and don't bottle them up – it's not good to keep them inside (again, common sense).
Try to remember that this pandemic will eventually come to an end, even if it feels like it never will. We can't control everything that happens in the world, but it is important to take care of yourself, especially during these times.
Leave a Comment