All about Sweetheart
Valentine's day is around the corner, and with that comes Sweetheart. The Sweetheart dance can be taken very seriously at FHS. Most people take it to be the second most important dance behind prom. Many freshman had no idea how different the high school Sweetheart dance was from middle school. In middle school, it was really just a little dance and some food which wasn't very formal. The high school has a lot of different parts for Sweetheart. For example, there's a talent show which is the Thursday before the actual dance. Then, there's the coronation right before the dance, and, finally, last but not least, there's the real dance.
Lilly Combs is a senior at FHS and the student body Vice President, and she informed me on the talent show. First of all, you do have to pay to watch the talent show. It's $5 per person and will be held at the Centene Center on Thursday, February 27 at 7:00 pm. The talent show is where all the Sweetheart queen candidates from different clubs compete in front of judges. The judges are picked adults who have no affiliation with the school or any of the candidates. Candidates can also perform with multiple people other than themselves; they don't have to be solo. Most of the time you'll see people singing, and playing instruments. They also have to go through an interview with the judges beforehand. Once all the performances are over the judges combine points between the interview and the performance. After the judges pick the winner they wait to announce them at the coronation right before the dance.
Coronation is held in the new gym around 6:30. Admission to the coronation is free! The coronation is where they will announce the big news about who won the title of Sweetheart Queen. All the candidates are lined up at the beginning and then the queen is announced. After the coronation comes the dance. Unlike the coronation, the dance is not free. Tickets cannot be bought before the dance, you have to buy them as you go in. To get into the dance there is a $10 fee. You also have to have your student ID because no outside guests are allowed into the dance. The dance will have food and beverages available throughout the night.
High school goes by in a blink of an eye. Don't miss out on all the fun and excitement that the dances bring.
Leave a Comment
About the Contributor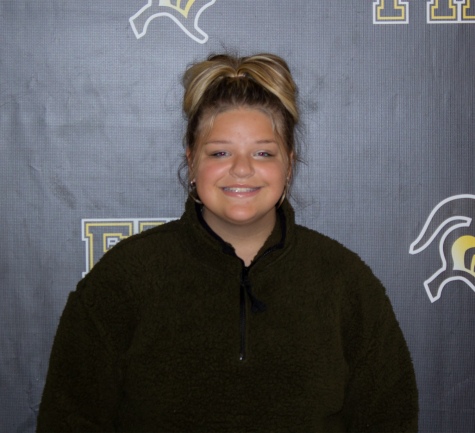 Adelaide Siddle, Author
Interests: Tennis, music, fashion

Quote: "Happiness can be found in the darkest of times, when one only remembers to turn on the light."- Albus...